Skip to Content
Important Recovery Tips After a Breast Reduction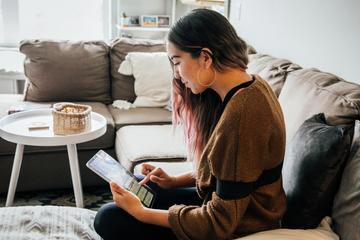 Undergoing a breast reduction surgery can really feel like a relief. The pain you may have felt in your neck and back due to large breasts can now be alleviated, but the recovery process will require your patience through healing.
With any surgery, you may need to make adjustments to your surroundings before and after the procedure for a comfortable recovery. Knowing what to expect post-op will also help you get prepared for the weeks following. Your surgeon will typically provide you with a list of instructions and advice to prepare for the surgery and for the post-op recovery. Here are a few tips you can do to make your recovery as comfortable as possible.
Recline in a Comfortable Position
Swelling is common after breast surgery reductions and can last for several months. To minimize the swelling after surgery, you can do a few things to minimize it.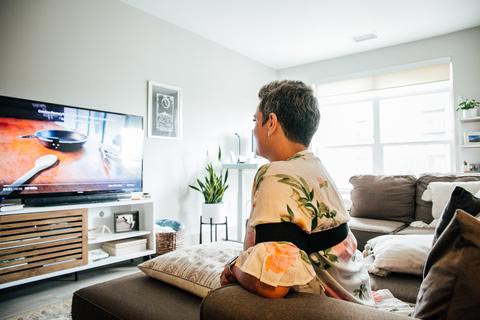 It's a good idea to keep your chest as elevated as possible while you recline and sleep. During the first few weeks after surgery, keep your torso elevated with a wedge pillow. Do not lie flat on your back or on your side. When you sit, keep your chest up by sitting in a recliner or sitting upright in a comfortable chair.
Avoid sleeping on your stomach for several weeks after your surgery, as you don't want to put pressure on the breast area. If you are used to sleeping on your stomach, this time may be frustrating or difficult to adjust to. Try laying pillows on either side to avoid rolling over in the night.
Wear the Right Kind of Bra
Another way to keep swelling down after your surgery is to wear a good compression bra (no underwire). Once your bandages are removed, you should have a few compression bras on hand. Many doctors recommend that you wear a soft, supportive bra. A wireless sports bra worn at all times helps hold the breasts in position, and aids in reducing swelling and bruising.
Stay On Top of Pain Meds
If you are one who has a low threshold for pain, ask your doctor for a prescription-strength pain reliever in advance. In some cases, taking an over-the-counter medication might provide sufficient relief. Make sure you take your pain meds at the right times to avoid a lapse.
Avoid Lifting Your Arms Above Your Head
Reaching for objects high up, shampooing your hair, driving, and other movements that require stretching or lifting your arms up are out of the question until you have recovered. Avoiding painful arm movements can be very challenging, especially since our bodies are used to reaching for objects without thinking. Using a post-surgery arm movement restrictor such as the SHE REX™ band will assist you in keeping your arms within a safe range. The SHE REX™ band was designed for post-op breast surgeries, chest surgeries, and rotator cuff surgeries.
Eat Clean and Drink Plenty of Water
Pay attention to what you eat and plan meals and snacks in advance; a healthy eating plan will play a big role in your recovery. Post-surgery recovery is not the time to eat heavy foods or junk. Try to stick to foods that are low in sodium, and nutrient-dense. Too much sodium after your surgery can increase swelling.
Make sure you drink plenty of water. Staying hydrated is important for your body's recovery and to keep swelling down. Avoid alcoholic beverages at this time.
Take Sponge Baths
Bathing and showers can be a bit challenging after your breast reduction surgery. Many doctors recommend sponge baths for the first few days or weeks, to avoid getting the incision areas wet. If you aren't sure when it's okay to take showers again, follow up with your surgeon for advice.
Keep Physical Activity to a Minimum
It is recommended that you keep physical activity to a minimum during the first few weeks after your breast reduction procedure. Avoid anything workouts or strenuous activities that could take away from your recovery. Taking short walks for movement and fresh air is okay a few days after surgery.
Although breast reduction surgery means you'll have to make changes to your lifestyle for a little while, many women who have this surgery say the results and benefits are worth it.