Skip to Content
Breast Augmentation/Reduction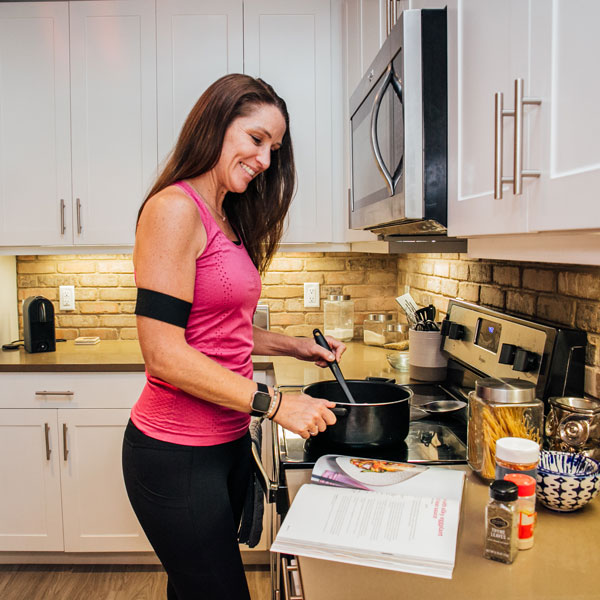 It's Time To Commit to a Smooth Recovery
Welcome! You've just had breast surgery, and you're looking forward to getting back to all of life's activities. No matter why you've decided to go on this journey, the next few weeks will include emotional and physical changes. Although people arrive at the decision to undergo breast surgery from many different paths, everyone who completes breast augmentation or reduction can agree upon a desire for a quicker recovery with fewer setbacks to healing. Give yourself permission to take care of yourself more easily while going about your daily activities. Allow yourself to focus on the things most important to you without worrying about accidentally overextending a motion. That's what SHE REX is all about, seamlessly and comfortably integrating into your routine – gently reminding you to keep movements within the best range for optimal recovery. Physical therapists and clinicians around the country have promoted the arm band for those who have undergone breast augmentation, reduction, or other breast procedures. Made in the USA, our post-op wearable bands are available to help anyone around the globe recover from surgery.
The Best Recommendations for Breast Augmentation Recovery
Your surgeon will know what's best for you when it comes to your recuperation, but here are some general tips on how to support proper healing and create a more efficient recovery environment:
Plan Ahead
The best time to ensure a healthy healing process is before you even undergo your surgery. Plan ahead of your procedure by stocking up on supplies, filling prescriptions, adjusting your environment to accommodate your mobility and movement restrictions, and practicing sleeping on your back, as well as using a SHE REX recovery band.
Help from Friends and Family
Most surgeons will require you to have someone present for the first 24 hours after breast augmentation surgery. You will need help doing chores, going to the bathroom, and caring for your children.
No Heavy Lifting or Reaching
Reaching above your head and lifting anything heavy will be out of the question for a few days or even weeks until your stitches have healed.
Bra Restrictions Right After the Procedure
Wearing an underwire bra again will take some time. Surgeons recommend wearing a sports bra, seamless bra, surgical bra, or no bra at all for up to six weeks after your surgery.
Sleep on Your Back
If you're a side or stomach sleeper, sleeping in either position won't be an option. It is recommended to sleep slightly upright on your back to help reduce swelling, enhance circulation, and keep your breasts in the most natural position as they heal.
Follow Your Doctor's Instructions
To remain as comfortable and pain-free as possible, it's essential to follow the instructions given to you by your doctor, including medication dosages as well as dietary, hygienic, and rest recommendations.
Eat Small Portions, but More Often
Light meals allow your body energy to recover, and a variety of foods will serve as a great source of energy and strength.
Take Time to Relax
Patients can get back to regular activities within 1-2 weeks if they give themselves ample time to heal. Rest is the easiest way to encourage a smooth healing process.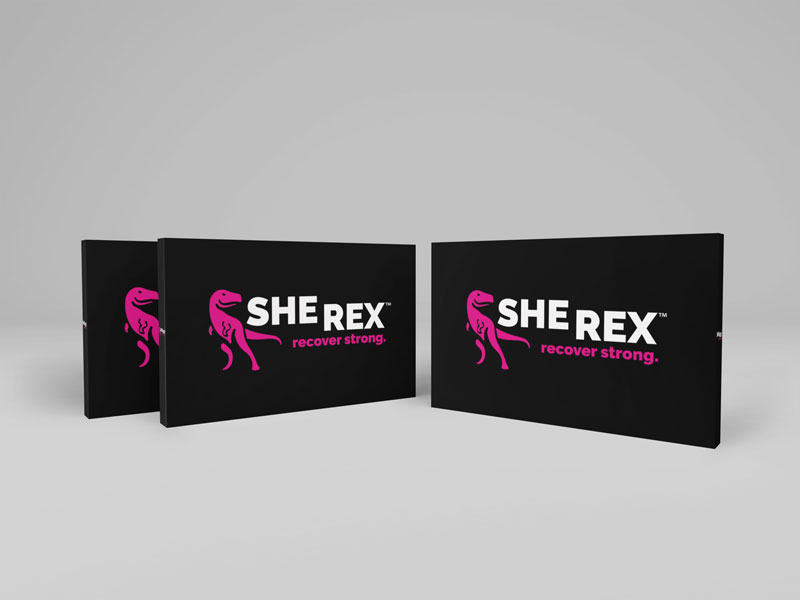 Heal Today, Imagine Tomorrow
The outcome of your breast augmentation is dependent on preparation before and after the procedure. The steps you take to be ready for what to expect are going to boost your recovery. Using a SHE REX recovery band is one of those steps you can take to avoid any complications and decrease unnecessary discomfort. Learn more today about how an arm movement band can help enhance your path to recovery.