Skip to Content
Make a Significant Difference in Breast Surgery Recovery
Breast surgeries are one of the most common cosmetic surgeries performed today, with mastectomies being another common surgery for women. In order to heal properly from a surgical breast procedure, patients are instructed to not lift their arms over 90 degrees and lessen arm movements as much as possible. SHE REX wearable bands are designed to be a gentle reminder to help ease your breast surgery recovery. Made in the USA, these recovery bands help limit painful arm movements, providing more ease and comfort on your road to recovery.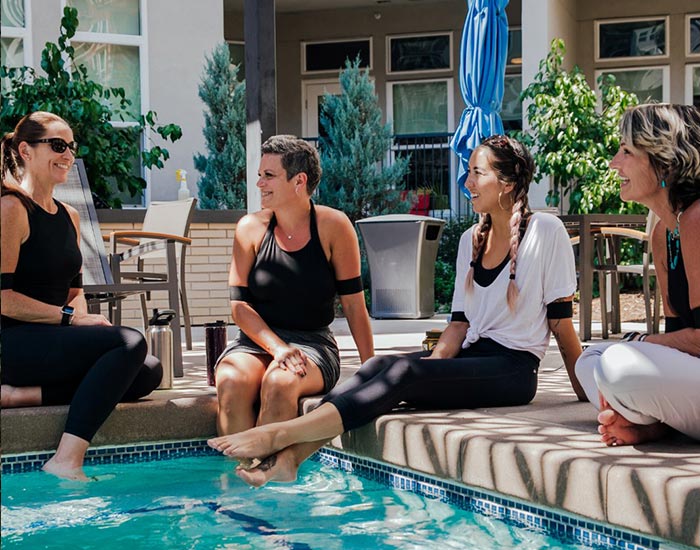 Time to Commit to a Smooth Recovery
There are no shortcuts to recovering after a breast surgery procedure. Recovery shouldn't be too complicated but it will take some time, patience, and cooperation to follow your surgeon's post-op instructions. SHE REX recovery bands make the process smoother and more effective by serving as a reminder to keep your arms from extending passed the safe range indicated by your surgeon. These bands are easily integrated into your daily routine, providing more optimization to your recovery time.
Make the Healing
Process More Efficient
If you've just had breast surgery and you're looking forward to getting back to all of life's activities, SHE REX will help you make the healing process more efficient. No matter whether you've decided to go on this journey for medical or cosmetic purposes, the next few weeks will include some emotional and physical changes. Although people arrive at the decision to undergo breast surgery from many different paths, everyone who completes breast augmentation or reduction can agree upon the desire for a quicker recovery with fewer setbacks to healing. Our wearable bands are revolutionizing the approach to making your recovery period much more effective by facilitating movement limitations in the most gentle and comfortable way.